NTC fosters intellectual curiosity, a sense of belonging, commitment to equity, and diversity of thought and experience that transcends the disciplines in order to shape undergraduates into multifaceted, ethical leaders who have a meaningful impact in the world and in their communities.

Newcomb-Tulane College is the foundation of the Tulane undergraduate academic journey. Grounded in an equity mindset, the College inspires our dynamic campus community to collaborate across fields and disciplines and empowers students' intellectual exploration and growth through our innovative infrastructure of programs, resources and opportunities.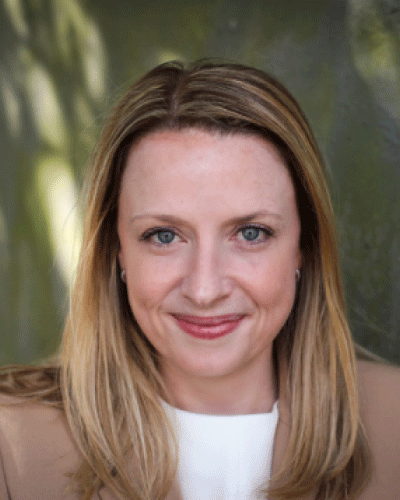 Dean Mollye Demosthenidy is a proud Louisiana native hailing from the city of Alexandria. After completing her undergraduate education at Louisiana State University, she studied law and health policy at Tulane.
Dean Demosthenidy has been involved with Newcomb-Tulane College in a variety of ways since 2015. Prior to becoming Dean, she previously held the roles of faculty principal for the NTC College Scholars Program and Residential Faculty Mentor in Butler Hall. She also served as a faculty discussion leader for the NTC Reading Project, a Fellow for NTC's First-Year Faculty Fellows program, and on both the NTC Academic Integrity Committee and Honor Board.
In addition to her role as Dean of Newcomb-Tulane College, Demosthenidy is a clinical professor in the Department of Health Policy and Management in the School of Public Health and Tropical Medicine.

The NTC staff bring our mission to life by embracing their vital role in the academic lives of students in their transition to college, throughout their time at Tulane and as they chart their future.
NTC challenges and supports students to do their best and empowers them to make the most of their Tulane experience as an investment in their future.
NTC acts as a catalyst for the development of each student's intellect, adventurousness, and creativity both within and beyond the classroom and prepares its students to be leaders and citizens who think and engage critically, imaginatively, and with integrity.
NTC partners with faculty in fostering students' agency to chart their unique academic course.
NTC encourages students to find their place in the larger intellectual community that our research university provides across disciplines.
NTC values/esteems diversity of race, ethnicity, gender and sexual identity, socioeconomic class and more among our students.