Your Academic Journey Starts Here

Newcomb-Tulane College is the foundation of your undergraduate academic experience. As the undergraduate degree-granting body of Tulane University, we empower you throughout your undergraduate career, help you find your place within our scholarly community and provide a robust, interdisciplinary core curriculum. Every facet of Newcomb-Tulane College provides you with individualized support as you chart your unique academic journey and explore the bounds of your own intellectual curiosity. Our uniquely innovative programming will elevate your college experience and prepare you to make positive, meaningful change in your local communities and beyond.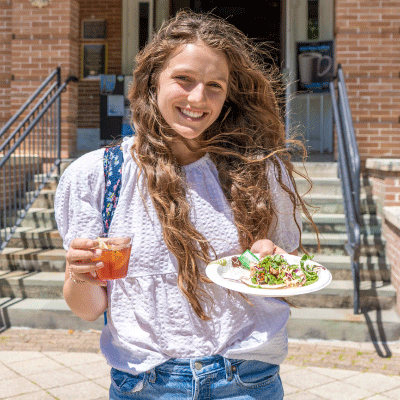 Never miss another event!
Newcomb-Tulane College events connect you with peers and faculty, challenge you to think critically, broaden your intellectual horizons, prepare you for life after graduation and help you grow into the ethical leaders of the future. From conversations involving diverse perspectives, to distinguished guest speakers, to cultural immersion trips, to on-campus festivals featuring live music and delicious food and more, there's truly something for everyone.
 

Stay up to date with @NewcombTulaneCollege